Presbyopia Solved! MultiFocal designs that work.
Correction of Presbyopia is no longer a challenge with EasyFit AMF for the emerging to moderate presbyope and the EasyFit Center Add for the advanced aging eye. The proven optics in in our corneal designs are now available in the EasyFit Lifestyle Contact Lens.
Ask your AccuLens consultant today for our Eye Care Professionals favorite tips on how to ensure patient success at all visual ranges!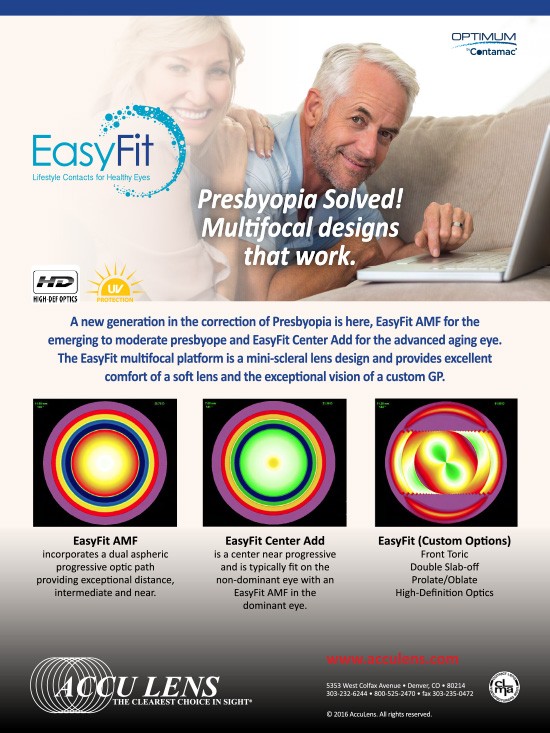 View the pdf flyer here.