EasyFit with Hydra-PEG
A Perfect Lens Program for your Practice.
Easy to fit scleral lens – order empirically
No need to buy 20-lens trial set
Take the guess work out of trial fitting
Minimize patient chair time
Maximize profits
SPECIAL PROGRAM PRICING
Become an EasyFit practice today.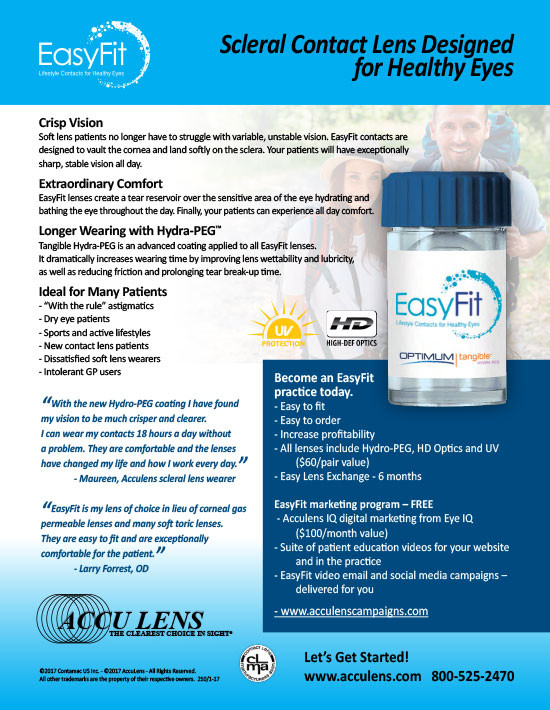 Download the brochure pdf here.