Ophthalmology Resident Converts Soft Lens To EasyFit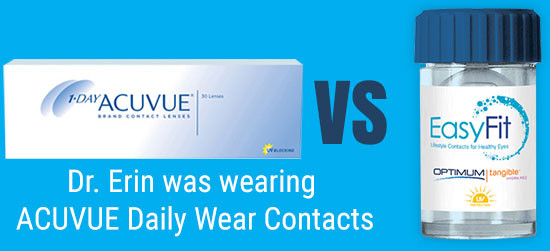 Dr. Erin was wearing ACUVUE Daily Wear Contacts with UV Protection for Comfort but after seven years lenses dried out and only provided "Soft" Vision.
Easy Fit with UV Protection & Tangible Hydra-PEG coating was Empirically fitted and after only two weeks' lenses were just as Comfortable with "Sharper" Vison because the tear reservoir reduced dryness. EasyFit Lifestyle change allows the best vision utilizing a surgical microscope.